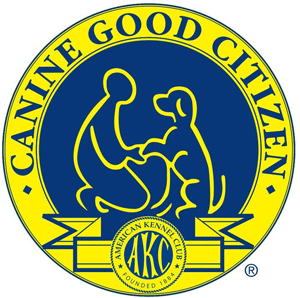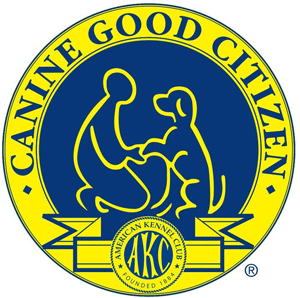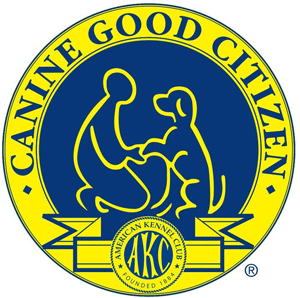 CANINE GOOD CITIZEN CLASSES
are FREE for you and your dog
offered by Rogue Valley Kennel Club
in preparation for
Responsible Dog Ownership Day in September
For 2017, RVKC's Annual CGC Class series will be held at Riverside Park on Wednesdays:
Class times are from 5:30 PM – 6:30 PM
Come at 5:00pm to register
There will be 4 classes this year on Wednesdays
First class is on August 23rd
Second class is August 30th
Third class is September 6th
Forth class is September 13th
the optional CGC test will be held from 2 PM – 6 PM on September 20th
As usual, there is no charge for the classes and owners are welcome to come to as many of the classes as they wish.
The cost to take the CGC test will be $20.00 if you choose to take the test
---
RVKC CGC Classes and Optional CGC Test General Information 
Classes will


• give you an introduction to dog training
• reinforce lessons your dog has already learned
• help prepare your well-behaved dog for Canine Good Citizen testing.
These lessons are meant to supplement, not replace, a regular training course.

Owners of purebred and mixed-breed are encouraged to participate in three free obedience classes on Wednesdays.

Classes are at Riverside Park in Grants Pass. Plan to come 30 minutes early to register
Dogs 6 months and older should be up to date on vaccinations and be on a six-foot lead with a training collar. Handlers should bring the dog's comb or brush with them.
Classes are on a drop-in basis, so if you miss the first one, you can come to the next one.
Previous training experience is not required. Canine participants should be dog and people friendly. No aggressive dogs, please.
For more information call: 541-479-9694.
CGC test will be $20.00 fee per dog.
---
AKC has added a new level of CGC title: an Canine Good Citizen-Urban
RVKC does not offer classes for the CGC-U but we do conduct testing periodically.
AKC Urban CGC requires that the dog demonstrate CGC skills and beyond (such as riding in an elevator) in an urban setting.
As with Canine Good Citizen, AKC Urban CGC has a 10-step test of skills that dogs must pass to earn the official AKC Urban CGC title.
Testing groups are very small since the site is in public places downtown.
Contact us for more information.