WELCOME!
Rogue Valley Kennel Club is an AKC Member Club – in existence since 1967
---
Rogue Valley Kennel Club and Southern Oregon Kennel Club
invite you to the third Annual Salmon Run Cluster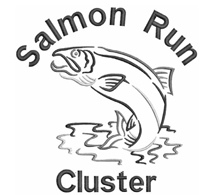 November 1, 2, 3, 4 2018
at the Expo in Central Point, Oregon
an MBF show
---
RVKC and
Laura Reeves, Professional Handlers Association and PureDog Talk podcast presents:
Conformation *Handler* Training Clinic
Tuesdays, 6 -7 p.m. and 7 – 8pm May 8 – June 12
Riverside Park (meet near the gazebo)
$50 for 6 weeks
---
GRANTS PASS has had a case of CANINE INFLUENZA
"Dog Flu" is a very contagious viral respiratory infection.
Consult your Veterinarian for concerns or questions.
---
We support the responsible owning, breeding, and exhibiting of purebred dogs.
We support the proper care of all dogs.
We encourage and participate in many varied dog activities.
We promote education for everyone on all aspects of responsible dog ownership and the sport of purebred dogs
We host annual sanctioned events and competitions for AKC breeds and mixed breed dogs listed with the AKC, demonstrating and promoting good sportsmanship at all times.
---
MAY & JUNE HANDLING CLASSES
Classes suspended since we are having the Handler's Clinic.
When they resume, they will at an outdoor location to be determined.

---
UPDATE: The Handlers Clinic hosted by RVKC and Laura Reeves, Professional Handler and host of PureDogTalk podcast, is going great! Laura divided the large group of students into two classes to allow for more personal attention.

---
Canine Good Citizen (CGC) Classes – Save the dates!
RVKC hosts a series of FREE CGC classes each year followed by an (optional) official CGC test for those who would like their dog to have the AKC title of Canine Good Citizen. For 2018 there will be three classes, August 29, September 5, & September 12. TOTALLY FREE
Optional CGC test will be September 19th for a modest fee.
MORE DETAILS TO FOLLOW.

---
Handling Classes
Changes or cancellations will be posted in the Announcements. (above)

Generally, class is the first 3 Tuesday evenings of each month at 7:00pm
Summer location – to be announced
A $3.00 donation is requested for each class – all money goes to the 4-H program
Anyone wanting to practice Conformation showing is welcome
Help leading the class always appreciated.
More information…
General Meetings
Second Wednesday of each month at 7pm
at the Fruitdale Grange 1440 Parkdale Drive, GP
** Program information in announcements above **
Public always welcome – free – no obligation!
More information…
Rogue Valley Kennel Club Speaks
The RVKC monthly column in the Grants Pass Daily Courier
More Information…
Contact Us
Rogue Valley Kennel Club P. O. Box 2018
Grants Pass, Oregon 97528
Contact Us…
RVKC is on Facebook (link is above in header)
---