Rogue Valley Kennel Club invites you to join us for an all day seminar.
Structure in Action
with Pat Hastings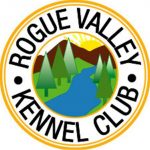 Saturday, March 6, 2021
9am – 5pm
sign in 8am – 9am
Josephine County Fairgrounds, Floral Bldg
151 Fairgrounds Road, Grants Pass, OR 97527

Dogs will do almost anything we ask of them. The question is do we ask them to do things that they are structurally capable of performing without breaking down? Whether you and your dog(s) compete in conformation, performance events or for space on the couch, you won't want to miss this wonderful opportunity to join Pat Hastings in Southern Oregon for an educational, hands-on one day seminar about the value of structurally evaluating all dogs.
A litter of puppies will be reviewed to highlight the presentation points.
AGENDA
> How to evaluate the structural quality of puppies
> A litter of puppies will be reviewed to highlight the presentation points.
> The basics of canine structure
> The weakest links to look for 
> How to evaluate the structural quality of your adult dog
> What your dog can do and should not be doing
> Questions and hands-on work with 7-9 individual adult dogs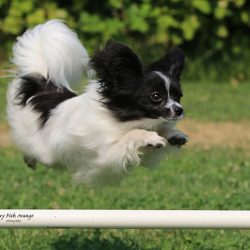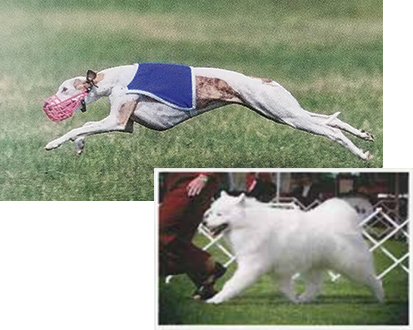 Your Registration Fee includes:
Lunch, snacks & coffee, tea, water
$90 (non RVKC members)
$75 (RVKC members)
$40 (Jr handlers/4-H)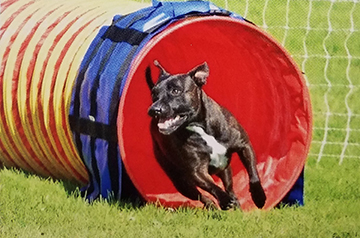 GENERAL INFORMATION:
> If applicable, social distancing and mask requirements will be in effect.
> If the venue is cancelled due to COVID, your money will be returned
except for PayPal fees, if any.
> Host hotel information will be sent with your registration receipt.
> No dogs are allowed except those that Pat Hastings will use in her presentation.
> If you'd like to volunteer your dog to be evaluated at the seminar,
contact Michelle at michelleobt@gmail.com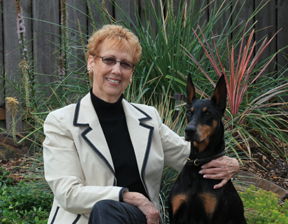 ABOUT PAT HASTINGS
Pat Hastings is well-respected in the dog world as an educator. Author (Structure in Action) and AKC Judge. In 1959 she began her career in canines as an owner/handler, moved into breeding, then teamed up with her husband as a professional handler. She is currently an AKC Judge of the Working, Terrier, Toy, Non-Sporting, and Herding Groups, plus a number of Hound Breeds, Junior Showmanship, and Best in Show. Additionally, Pat evaluates the structural quality of over 300 litters of puppies per year.
QUESTIONS?
Sybil at sybillouise1@charter.net 541 955-7029  OR  Michelle at michelleobt@gmail.com 541 660-1928

– REGISTER – 2 ways to register –
to pay by check: Download, print, and fill out flyer with registration form < link to flyer >
Mail registration form and a check (payable to 'Rogue Valley Kennel Club') to Sybil Longinotti, 1150 Westerly Court, Grants Pass, OR 97527
to pay via PayPal: click this link  < registration form for PayPal  >
You will be presented with an online registration form to fill out. Click 'Submit' on the registration form to go to PayPal to complete registration..
Note: There will be no refunds after February 1, 2021
unless the event is cancelled due to COVID19, then your money will be refunded except for the PayPal fees.